In Co-ordination with Crohn's and Colitis Foundation of Canada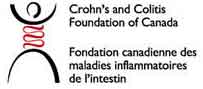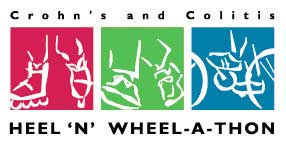 Sunday, June 9th, 2002
11:00 am - 6 P.M.
Welcome to The Golden Horseshoe Aerial Circus Kite Festival information page.
This event will take place at BAY FRONT PARK in Hamilton Ontario. From Toronto take the 403 to Main St. East. Travel East to Bay St. turn North. Follow Bay St. until you get to Harbor Front Drive. From the south take the QEW to Burlington St E. Follow Burlington St going west to Bay St.
turn South or left on Bay St. to Harbor Front Drive.
See Map.
Come and Enjoy the Circus in the Sky. Single Line Kite Field. Watch the Stunt Kite competition. Participate in the Heel 'N' Wheel-A-Thon. Bring your kite. Any and all kite's are welcome. Doing our part to help find a cure for inflammatory bowel disease.
In 2001 we had a beautiful sunny warm day. Have a look at the pictures from last year.

Click the link below if you'd like to compete in the Dual and Quad Fun competitions.

We are currently seeking more sponsors to help make this even a success.
If you would like to help sponsor this kite event please contact me. kirkpeterson@quickclic.net